News
20 December 2019
Seagard Top 5 Stories of 2019.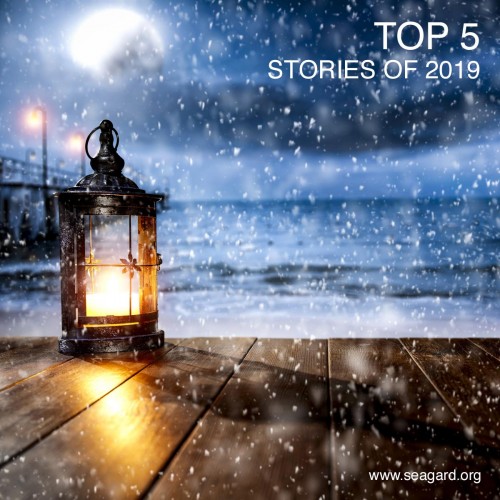 2019 is almost to an end. Time for the Seagard team to reflect and look back on the previous 12 months.
And with that, here are the top 5 news stories that had the most views during 2019.
1. Not all drones fly. Some, they swim. Drones are changing the world. When used properly in a commercial context, drones are dramatically increasing the quality and frequency of situational analysis, as well as overall awareness of asset deterioration and dangers...
2. Seagard, keeping the world connected. We live in uncertain times with much happening in the world. But one thing that brings us together is communication...
3. Learning with Google. In August 2019, Seagard Managing Director Callum Mair took part in Google's Subsea OFC (Optical Fibre Communication) Summer School in Finland...
4. Seagard minimises subsea cable hits. Subsea cables carry data and energy keeping our world connected so why wouldn't we protect them from damage that can mostly be prevented?
5. For a few scallops more. The King Scallop Season, in the beautiful Irish Sea, officially started on 1st November 2019. And along with this season came a busy time for our Marine and Fisheries Liaison Officer and his team...
Thanks to everyone who took the time to read our stories, both on our website and across our social media platforms. It's your input that will now help to shape what we write about during 2020.
The Seagard team.