News
20 November 2019
Seagard. Keeping The World Connected.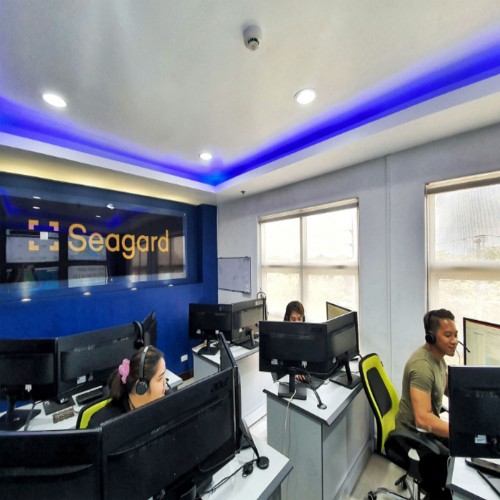 We live in uncertain times with much happening in the world.
But one thing that brings us together is communication. The ability to present, to show, to discuss, to look, to listen and to exchange ideas comes through communication.
Doctors, scientists, teachers, businesses, governments, families - we all communicate every second of every day, imagine if this didn't happen?
Imagine a world where there was no communication, where doctors did not discuss new medicines, scientists didn't exchange ideas, teachers didn't discuss new teaching methods, governments did not speak to prevent conflict. It does not bear thinking about.
All this communication takes place through a vast network of subsea cables which span the globe. But often this line of communication is broken by cables damaged through vessels anchoring and fishing over them and by forces of nature.
Seagard protects subsea lines of communication 24/7.
We do this through our centres in the UK, Middle East and Asia, where we monitor shipping movements, anchoring patterns, fishing vessels and fishing patterns.
We also monitor the weather to be aware of what's to come. We produce and distribute information to shipping companies, P & I clubs, vessel owner / operators, fishing captains, government agencies and port authorities.
We get on the quayside at major ports and talk with the guys on the ground. All action that prevents cable breaks.
Reducing the number of times, a cable is hit leads to:
• Greatly reduced operating costs through reduced cable repairs.
• Win more business through monitored cables.
• Give your clients peace of mind that the capacity they buy is monitored 24/7.
Ten Years.
Did you know that if one cable break is prevented, over a ten-year period you will have covered the cost of having your subsea cable monitored by Seagard?
And of course our aim is to prevent all snagging situations.
Which is good news for our clients and their customers.
For more information about our services and how we can help protect your subsea cables, please contact Seagard today.
In ever changing times, Seagard keeps the world connected.