Insight
24 February 2020
Using guard vessels to protect subsea cable laying.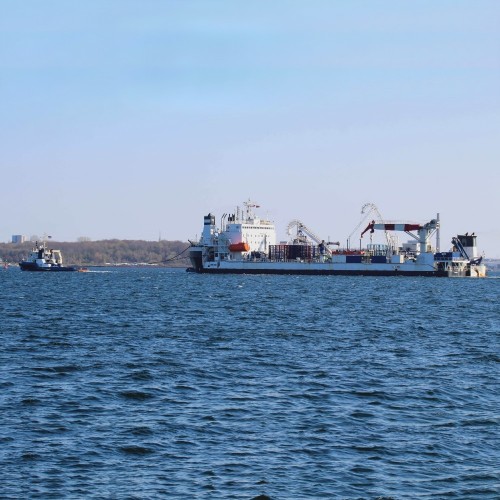 Subsea cables have been around for a very long time with the first Atlantic cable being laid over 160 years ago.
These days, billions is spent on the design, development and laying of our fibre optic subsea cables with the likes of Google, Amazon and Facebook investing in these assets.
Here are some thoughts on the current subsea cable market taken from a recent article published at Data Economy.
"The way we buy cables is with a 25-year design life, but technological innovations that occur every five to ten years or more, can sometimes make the design life a lot longer than the economic life."
In the article the submarine cable market is described as essential, very complicated and very difficult to navigate.
"They are unseen assets because we spend a couple of hundred million dollars installing them at the bottom of the sea and nobody sees them. The whole spectrum of things that happen in society all get transmitted through cables between countries, across oceans and between data centres."
The unseen assets below the sea.
Using Guard Vessels to monitor and protect subsea cable laying activity is important to the safety of these hugely valuable cables being laid.
At Seagard we provide a global service supplying dedicated, full time Guard Vessels to the telecommunications, renewables, power, energy and offshore oil and gas markets.
Our Guard Vessels safeguard subsea cables and assets against disruption and danger.
Why use Seagard?
We integrate our monitoring services, management skills and software with the vessels to ensure we offer a turnkey and most risk averse package on the market.
Dedicated, full time Guard Vessels. Available 24 hours a day, 7 days a week.
What next?
If you'd like to know more about the Seagard Guard Vessels provision or any of our other services please get in touch.