Insight
13 January 2021
Scotland's Ambitious Plan To Grow Offshore Wind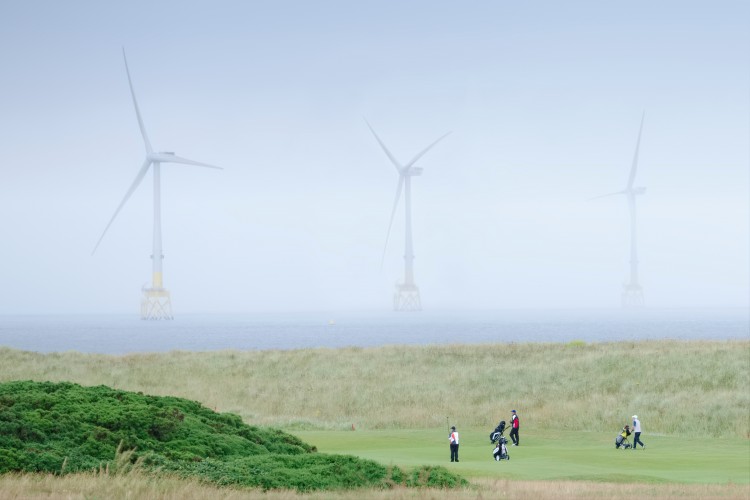 In October 2020, the Scottish Government put forth their newest Offshore Wind Policy Statement, boldly declaring its plans to increase the target offshore wind capacity to 11GW by 2030, enough to power more than 8 million homes. This is in line with Scotland's goal to reach net zero emissions of all greenhouse gases by 2045 (Climate Change [Emissions Reduction Targets] [Scotland] Act, September 2019), a full 5 years ahead of the UK 2050 target. This ambitious goal comes with a series of checkpoints, and the programme is looking to achieve a 75% reduction (against the 1990 baseline) by 2030 and a 90% reduction by 2040, in line with the 2015 Paris Agreement.
Scotland's Offshore Wind Energy Potential
Scotland currently has 5.6 GW of consented capacity and 1 GW of operational capacity. While the 11GW goal is notably ambitious, Scotland is well-positioned to achieve it. The country's winding coastline and plentiful islands result in more than 462,000 km2 of ocean within Scotland's Exclusive Economic Zone (EEZ). Much of this area is in water depths greater than 60 m and is subject to strong winds from the North Atlantic in the west or the North Sea in the east. These conditions, coupled with more than 4 decades of Scottish experience in the offshore oil and gas sector, create a perfect environment for Scotland to lead in its ambitious offshore wind expansion plans.
Current projects in Scotland include two of the largest offshore wind developments in the world: Moray East at 950MW and Seagreen at 1,075MW. The country also boasts the largest floating offshore wind array in the world, with Kincardine Offshore Wind Farm coming in at 50MW. Just recently, the long-awaited ScotWind leasing round commenced, adding 10GW to the Scottish market. At least one additional ScotWind leasing round is expected in 2022 or 2023 (according to the 2020 Sectoral Marine Plan for Scotland).
Throughout the offshore wind development process, there will continue to be a heavy focus on maximising the economic benefits to be obtained from offshore developments in Scottish waters. The country has already announced a commitment of £100 million to a Green Jobs fund for use over the next five years as well as a £25 million National Transition Training Fund to assist in providing resources for those whose original jobs may be made redundant in the transition to the renewables economy.
Economic Benefits Of Floating Wind Energy In The UK
The Crown Estate Scotland recently reported that UK floating wind alone has the potential to support more than 17,000 jobs and add £33.6 billion gross value to the economy. With its full offshore wind potential, Scotland is poised to be a powerful player in the international market for offshore wind energy and skilled labour. The Global Wind Energy Council (GWEC) projects more than 205GW of offshore wind capacity to be added by 2030, including 6.2GW of floating offshore wind. The Crown Estate Scotland predicts an export opportunity to the Scottish supply chain of £550 million per year by 2050.
With such impressive economic potential backing the latest technology in offshore wind, Scotland is poised to remain a key player in large-scale offshore developments. Over the next decade in particular, global initiatives will look toward Scottish successes as examples of effective, sustainable solutions.
For further reading, please see the following sources:
Global Wind Energy Council (2020). "Global Offshore Wind Report 2020." Available for download at https://gwec.net/global-offshore-wind-report-2020/#:~:text=Offshore%20wind%20will%20surge%20to,GW%20of%20floating%20offshore%20wind.
Scottish Government (2020). "Increased offshore wind ambition by 2030." https://www.gov.scot/news/increased-offshore-wind-ambition-by-2030/#:~:text=Supporting%20Scotland's%20green%20recovery.,more%20than%20eight%20million%20homes
Scottish Government (2020). "Offshore wind policy statement." https://www.gov.scot/publications/offshore-wind-policy-statement/
Scottish Government (2020). "2020 Sectoral Marine Plan for Scotland." https://www.gov.scot/publications/sectoral-marine-plan-offshore-wind-energy/