Insight
19 October 2020
Offshore Wind Europe: Key Areas For Growth And Adaptation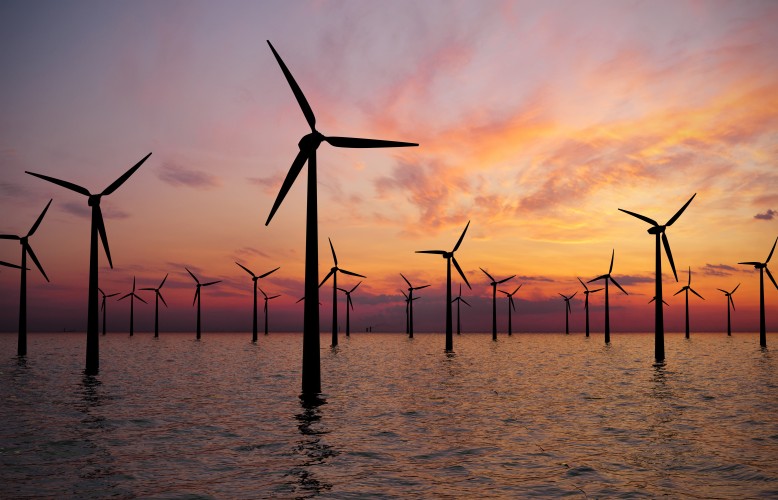 When COVID-19 struck internationally at the beginning of the year, business sectors were forced to rapidly adapt, and some have not yet managed to recover. Offshore wind has remained strong, with growth projections for 6.6GW of capacity to be installed globally in 2020, alongside the creation of 900,000 jobs over the next 10 years (GWEC, 2020). While decreased regional and international mobility saw a brief respite in global CO2 emissions, the rapid and efficient translation to renewable energy sources remains a necessary and critical goal for governments, companies, and individuals around the world. As such, the offshore wind sector is continually making giant strides through growth and innovation, as evidenced by the discussions at the recent Offshore & Floating Wind Europe virtual conference (October 1-2, 2020).
Offshore Wind Innovations: Onsite Charging Buoys
Topics over the course of these two days varied, but the core themes were innovation, supply chain developments, and navigating policy. One such interesting innovation comes in the form of a Maersk/Ørsted collaboration on novel onsite charging buoys for offshore wind farms. Vessels working in the area (for repairs, maintenance, or crew transfer services) are able to safely moor at this buoy and connect to the green power source, as the buoy can be integrated directly into the electrical grid of the wind farm. This decreases the vessel's reliance on fossil fuels, as energy needs while onsite (and overnight) can be met through the buoy's renewable supply. Buoys such as these could be installed at many sites around the world and may very well become the new norm. To take it a step forward, we would suggest that buoys such as this could provide a continual power source to monitoring equipment, ROVs, AUVs, and even communications technology. This could enable a round-the-clock "presence" onsite, providing an additional source of AIS data as well as ensuring that any environmental monitoring equipment (gauges, etc.) are kept up and running. Collectively, their benefits will go a long way toward further decreasing the carbon footprint of offshore wind operations, which already help to tip the scale of our carbon economy.
Proactively Establishing Local Supply Chains
Another key aspect of developmental discussions focuses on how best we can proactively establish regional supply chains. Offshore wind is an established global industry, and knowledge and technology are shared and utilised internationally. However, establishing reliable local supply chains will have many benefits as the industry continues to scale up. For one, having local expertise and technology to manufacture blades, turbines, power cables, and numerous other integral parts of an offshore wind installation is likely to increase efficiency of installation operations. Not only are the materials located nearby, but the expertise that goes into installing, maintaining, and optimising those materials is also readily available. Such a setup would decrease the overall carbon footprint attributed to transporting the required materials over larger distances. It would also provide hundreds to thousands of local jobs at each site, potentially lending community buy-in and enthusiasm to new projects. The UK alone currently has more than 50GW of projects under development in its offshore wind pipeline, 10GW of which are already operational (Green Tech Media, 2020). This indicates a continual demand for surveying, permitting, construction, and operation jobs in the coming years.
With new technology and strategic supply chains in place, the other piece of the puzzle is policy. Namely, how can offshore wind installations continue to take risks and scale up if government subsidies are not in place for floating offshore wind installations? Subsidies for fixed offshore wind have been in place for decades, such as CfDs (contracts for difference) in the UK. A recent study suggests that offshore wind farms have grown more cost-efficient, to the point that UK wind farms may enter a subsidy-free era as early as 2023 (Jansen, et al. 2020). When we consider the need for larger turbines and larger wind farms, we recognise that these developments will necessitate installation further offshore in deeper waters, and in turn, floating offshore wind technologies will need to be pursued. Allowing for subsidies to support new developments (and new technologies) in this facet of the industry would ensure that the ambitious national and international goals for greater renewable energy supplies could be attained.
This all ties into the key strategy overall— how do we decentivise our current carbon-centric economy? Does this happen through additional carbon taxes, government limitations, public outcry? Likely, it will occur as a result of all of these aspects and more. The solution now will be to incentivise innovation, development, and economies of scale in the offshore wind industry. In the past few decades alone, we have seen great leaps, and while the current global offshore wind capacity sits at 29GW (GWEC, March 2020), recent projections suggest this could grow to nearly 1,000GW by the year 2050 (IRENA, 2019). With global interest and turbine size growing alongside this, we are primed to take advantage of international attention and investor power during this global boom.
For more information, please see the following sources.
Green Tech Media (2020). https://www.greentechmedia.com/articles/read/uk-offshore-wind-pipeline-passes-50gw#:~:text=The%20U.K.%20government%20is%20targeting,12%20percent%20for%20onshore%20wind.
IRENA (2019). Global energy transformation: A roadmap to 2050 (2019 edition), International Renewable Energy Agency, Abu Dhabi.
Jansen, M. et al. (2020). Offshore wind competitiveness in mature markets without subsidy, Nature Energy, https://www.nature.com/articles/s41560-020-0661-2
Maersk/Ørsted Charging Buoy (2020). https://orsted.com/en/media/newsroom/news/2020/09/981258233744293
World Economic Forum (2020). https://www.weforum.org/agenda/2020/08/offshore-wind-energy-growth-energy-transition/