Insight
25 June 2020
Guard Vessels As A Crucial Resource For The Burgeoning Offshore Wind Industry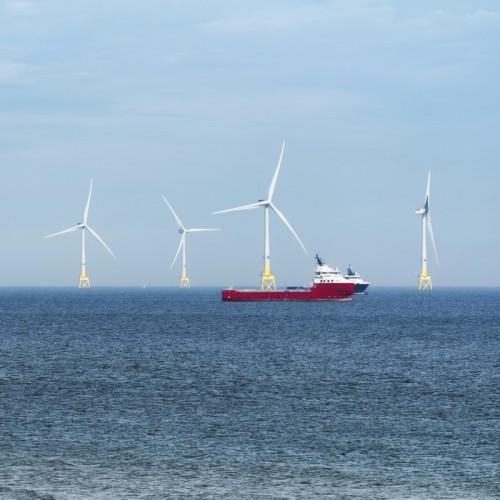 The offshore wind industry is seeing a global boom. In 2019, 502 new turbines were connected across 10 projects in European waters. There are currently 19 commercial offshore wind projects in various stages of development along the East Coast USA, with an additional 2 demonstration-scale projects. The IRENA (International Renewable Energy Agency) 2019 Report suggests that Asia will also exhibit major growth, poised to host more than 60% of global offshore wind installations by the year 2050. As such, it is likely that global activity will continue to ramp up in the coming years.
Challenges During the Installation and Connection Phases
From concept to construction, the process of getting an offshore wind farm up and running can take years, and the installation timeline itself can last for several seasons. During these installation periods, sensitive machinery and associated vessels could be particularly vulnerable to accidental damage caused by other maritime users. Risk is also heightened during the connection phase, in which power cables are laid connecting the turbines to the hub of the offshore installation and the hub to the mainland, where offshore power meets the onshore grid. During the cable installation process, the delicate cables are placed at depth and extremely vulnerable to breaks due to anchoring, dredging, or other maritime activities that impact the seabed. Once the cables are buried, other users could still pose a threat to the security of the interconnector and, therefore, the power supply.
The Importance of Comprehensive Maritime Asset Monitoring and Risk Mitigation
We provide comprehensive maritime asset monitoring and risk assessment, reduction, and mitigation programmes. For offshore wind installations looking to increase efficiency and security during the installation phase and beyond, guard vessels are a great solution. Dedicated guard vessels are capable of monitoring maritime assets over at least a 10-nautical mile radius and are trained to undertake immediate interventions when necessary in order to avoid expensive cable breaks. Seagard goes a step above; by employing a dedicated, 24/7 monitoring team and incorporating each guard vessel into our AssetMonitor software, we are able to build a comprehensive guard network to monitor the entirety of any sensitive maritime asset and mitigate risk accordingly. With a fleet of guard vessels uniquely tailored to each project's specifications and risk factors, we can ensure that high-risk areas are always patrolled closely and any other unexpected threats are quickly neutralized through our multifaceted communications plan. Through all of this, the most important part is that the safety and security of the asset and all interacting users are maintained.
We at Seagard support maritime innovation that leads to safer, cleaner, and more efficient use of our global marine resources.
For more information, please see the following sources:
Wind Europe (2019). Offshore Wind in Europe: Key Trends and Statistics.
IRENA (2019). Future of Wind: Deployment, investment, technology, grid integration, and socio-economic aspects.