News
22 October 2019
Seagard partners UltraMAP and WindEurope Offshore 2019.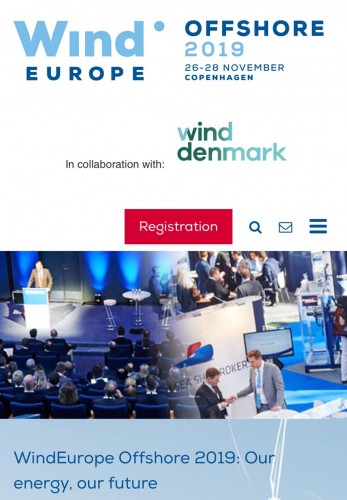 Seagard partners UltraMAP will be exhibiting at the WindEurope Offshore 2019 exhibition in Copenhagen, Denmark next month.
About The Event.
"Our energy, our future.
How offshore wind will help Europe go carbon neutral.
Europe needs to expand its offshore fleet 10x to meet Europe's climate objectives for 2050. We all know this. The question is: how do we get there?
This November, Europe's flagship offshore wind event will gather 9,000 participants to drill down on the practical challenges of putting offshore at the core of our energy mix."
What: WindEurope Offshore 2019.
Where: Bella Center, Copenhagen, Denmark.
When: 26th - 28th November 2019.
If you'd like to schedule a meeting with UltraMAP Commercial Director Martin Connelly, please email info@ultra-map.org or call +44 (0)191 233 6351.